Training your dog is necessary in order for you to have a great relationships with him.
So why don't we train our dogs at home?
For some of us, that might be the only option based on the current circumstances.
At the moment many face-to-face dog training classes are canceled. Maybe you have a busy schedule and you like to do everything in your own way.
There are plenty of reasons why you should try an online dog training course instead of the regular route.
So give it a go. What do you have to lose?
Instead of going to the dog school once a week, you can enjoy your training session with your dog at your living room.
Be sure to check out these online courses.
1. Canine Performance
A great online program for you and your dog.
They have a lot of online content for dog owners who want to work together with their pets.
A lot of the content is available for free to everyone on YouTube, Instagram, and Facebook. They offer useful everyday hacks, tips, and tricks that you can use right away.
They offer not only online lessons, but also "board and train" program. This program includes leaving your dog with professional trainers for a week or two to teach him the structure, boundaries, and a new communication system.
As for the online courses – they have a basic obedience and advanced obedience training.
For $199.99:
Basic – Learn the fundamentals of how to train your dog, with step-by-step instructions for teaching them essential commands;
Advanced – Safely teach your dog advanced, off-leash obedience, using an e-collar & prong collar.
They also offer 1-Hour Virtual Training Session.
For $150,
During this session, the dog trainer will listen to the problems you're experiencing with your dog and provide a plan of action with guided steps for you to follow.
During this call, you can discuss training methods, techniques, how to use tools, answers to any of your questions and more.
2. Dr. Dunbar's Dog Behaviour and Training
This is a great online dog training school owned by Dr. Ian Dunbar.
He's a veterinarian, PhD, and behaviourist who founded the Association for Professional Dog Trainers.
He has a free course collection on essential behaviour and training tips for dog owners and professionals.
This collection of free courses is meant for anyone interested in the welfare of dogs, including prospective, new, or longtime puppy/dog owners as well as all dog professionals.
This bundle includes 9 courses like:
Guide to getting a dog;
Six simple steps to solve your dog's behavior problems;
Professional dog trainer program;
Veterinary behavior and training program.
And more..
Each of these courses consist of 3 to 30 lessons, depending on the course.
If you would like to learn more about these topics, you can join the Top Dog Academy.
The Top Dog Academy is a monthly subscription that provides access to everything on Dunbar Academy, including 100+ hours of dog training videos, seminars, workshops, eBooks, podcasts, live webinars, worksheets and so much more.
The Top Dog Academy costs $20 per month, comes with a 30-day satisfaction guarantee, and may be easily canceled at any time.
Or you can have an Annual Subscription for $150.00 per year to save $90 off from the full price.
3. Doggy Dan: The Online Dog Trainer
They offer different kind of dog training programs starting form potty training to becoming a dog trainer yourself.
The owner of the brand is a full-time professional dog trainer and one of the leading dog trainers in Auckland, New Zealand.
He has a huge experience dealing with every type of behavioral dog issues and has worked with all dog breeds and ages. Over the last decade, he has helped more than 25,000 people to successfully train their dogs using the exact methods found in The Online Dog Trainer program.
He offers free obedience and potty training courses for those who don't have the money or simply don't want to invest their money for something that they're not sure about yet.
The most popular program is The Dog Calming Code.
It consists of 23 videos and totals over 2 hours, promising the customer 60-day money back.
Only for $47 USD.
If you have problem with:
Re-call;
Barking;
Leash walking;
Aggression;
Puppy training.
All you have to do is choose the program that suits you the best and apply.
They also have a monthly subscription fee for a basic, great value, or best saving program, which includes all of the 6 Complete Pack Courses and bonuses.
For $1 you can try a 3-day trial.
4. Zak George's Dog Training Revolution
If you're searching information on YouTube, this is the channel for you.
Zak George is a celebrity dog trainer and YouTube star who has trained thousands of dogs throughout his career.
He has a YouTube channel, Zak George's Dog Training Revolution, which is the go-to destination for dog training content, with more than ten million views annually.
His content provides a strong proponent of positive reinforcement dog training, Zak wants to spread the message that people shouldn't treat their dogs like members of a pack because these domesticated animals are a far cry from the ancient wolves they descended from.
Everything from choosing the right pup and socialization to house and basic training;
Necessities such as a shopping list and a guide to dog-proofing your home;
How to handle puppy biting, leash pulling, jumping up, barking, aggression, chewing, and many other behavioral issues;
Choosing a vet, selecting the right food, and additional health care essentials;
Cool tricks, traveling, and activities to enjoy with your dog.
And a YouTube channel with a lot of free content.
He also has a Pupford: Dog Training Videos app, which you can get on your phone.
The app has a free content:
30 Day Perfect Pup;
New Dog Starter Course;
Training by Behavior.
And a Dog Academy for $9.99 a month, or paying for one course $21.99 as a onetime payment.
Academy includes:
21 impulse control games;
Recall mastery;
Barking solutions;
Potty training;
Trick training;
Enrichment activities;
Leash walking;
Reactive dog course;
Separation anxiety course;
Crate training;
Dog body language.
5. Dogmantics
Dog trainer Emily Larlham owns this business.
She is known around the world for her popular Youtube Channel 'Kikopup' where she has posted over 350 free in-depth dog training tutorials.
Emily created the term 'Progressive Reinforcement Training' and a training manifesto to describe this way of training in detail.
Emily shares her life with her five heart dogs: Kiko, Splash, Tug, Wish and Halo.
On the website, she has memberships for courses like:
Weekly puppy insights;
Weekly inspirations;
Weekly manners.
And so on, the price is from $20 to $50 per month.
She also has many free videos on the website for puppy training, reactivity, barking, leash walking and more.
Also, check the content on the YouTube. 
6. Peach on a Leash
Full-service dog training company based in Alpharetta, Georgia.
The owner and head trainer, Alex Sessa is a pet behavior expert who has been training dogs and studying their behavior for nearly a decade.
They offer Board and Trains, In-Home, and Online Dog Training.
These classes are for someone who want to have a more individual training.
Their online training clients receive:
Exceptional training methods conducted by a certified dog trainer and dog behavior expert;
Custom online training classes;
Follow-up support between sessions as needed via email or phone;
Lifetime training support via email and through our exclusive online client community group.
For their classes they use virtual platforms like Zoom, Skype, or FaceTime, so they can see you and your dog live, and coach you virtually through your obedience training program.
What's included:
New Puppy Training;
Manners & Obedience;
Aggression & Reactivity;
Resource Guarding;
Curbing Problem Behaviours Like Jumping & Barking;
Separation Anxiety;
Troubleshooting for Owner-Trained Service Dogs.
The online packages start from $299.
7. SpiritDog
Steffi Trott owns the business.
She has a passion for improving and exploring the human-canine connection.
Have studied dog training with multi-world champions in agility and European Open winners.
They have positive, game-based training methods.
These courses take you through each training program with a variety of explanations and training videos.
The video lessons show you how to teach every single behavior from the very beginning until it is perfected. They also point out what you need to pay attention to, how often to train, and when to reward your dog.
SpiritDog members report that they see changes in their dogs' attention and focus after just a couple of short exercises.
Programs:
Puppy starter – for $20 per month;
Super dog – for $24.95 per month;
Legend dog – $89 per month.
You can have a 1-week trial for $2.
They offer 700 step-by-step lessons to achieve anything and everything with your pup.
420 videos ranging from basic obedience and leash walking overtricks and games, to addressing behavior problems such as aggression and separation anxiety, potty training issues, and tackling reactivity.
They offer PDFs and certificates to download and keep forever.
If, after 14 days, you find you don't have enough time to apply SpiritDog with your pup, they will give you your money back.
They have a free training library where you can find information like:
Puppy training;
Obedience and tricks;
Understanding your dog.
8. ALL Day Dog Adventure
At All Day Dog Adventures, you will be given a friendly and knowledgeable service, which will help you and your dog bond and work as a team, through reward-based positive training methods.
They are a family run business, based in Columbia Falls, with experience in canine coaching, behavior modification, obedience training, agility, scent work, and the training of search and rescue dogs.
All Day Dog Adventures is a dog training school specializing in bringing fun and exploration back into the training methods for you and your dog.
They offer a variety of services:
Agility;
in-house 1:1 sessions;
Scent and search workshops;
Service Dog Obedience Training.
For private 1:1 Training and Behaviour Consultations they use Zoom for the virtual training sessions.
However, for their Online Virtual Dog Training classes they use Private Facebook Group.
Furthermore, the online classes feature step-by-step video guides with weekly tasks to practice. You can submit videos of you training your dog for a review by their Trainers.
The price is from $100 to $600.
There are two more programs on the way – Guided hikes with your dog and Pet therapy.
So check them out.
9. SIRIUS Dog Training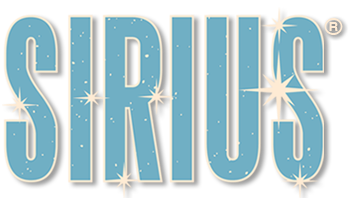 SIRIUS is the original puppy school.
Dr. Ian Dunbar created and taught the world's very first puppy class in the San Francisco Bay Area over 30 years ago. They literally redefined and revolutionized dog training.
SIRIUS emphasized the importance of teaching bite inhibition, early socialization, temperament training, and — simple solutions for common and predictable behavior problems, as well as basic household manners.
Moreover, SIRIUS championed user and dog-friendly dog training specifically, that training should be as enjoyable for dogs as it should be for owners, and that training must involve quick, easy, and effective methods that are within the capabilities of all family members, especially for children.
Therefore, if you're a family with children and a new puppy on the way, this online course might be for you.
This one in not like the majority of online dog classes.
SIRIUS has a live online classroom format using Zoom. In addition, the class size is small, not more than 6 students.
For dogs 8-12 weeks old – Puppy Kindergarten;
$160 for 4 Weekly Sessions of 50-minutes each.
For dogs 12-18 weeks old – Puppy Training I;
$200 for 5 Weekly Sessions of 50-minutes each.
For dogs 18 weeks old and up – Basic Manners Foundations;
$200 for 5 Weekly Sessions of 50-minutes each.
For graduates of SIRIUS Puppy Kindergarten, Puppy Training I or Basic Manners Foundations – Redirecting Rowdy Behavior, Intro to Tricks.
10. Punishment-Free Dog Training: 30 Day Perfect Dog Blueprint
This online course provides punishment-free techniques.
This course is perfect for anyone who wants to create a calm and confident dog and who wants a step-by-step game plan to get them there.
It includes 4 hours on-demand video, 1 article, 3 downloadable resources.
It helps you to learn how to get rid of massive amounts of anxiety within your dog based on 3 simple daily tweaks.
The program helps you to learn how to work with your dog humanely with simple step-by-step games that you can play in 5 minutes or less.
No more barking or pulling on the leash;
Leash walking games;
Learn how to get your dog to focus on you in any environment;
Crate training;
Learn the simple trick you can use to get your dog to love doing what you want.
If you're ready to create your perfect dog, and ready to do so without punishment this is the way.